Maximize your Arkansas
COVID-19 relief funds!
Arkansas has re-opened the window to submit eligible expenses for reimbursement – expenses must be incurred July 1, 2020-December 30, 2020, and must be for expenses related to responding to the demands of the COVID-19 pandemic. The deadline to submit documentation of expenses is January 31, 2021 .
Don't miss the chance to use this relief funding to elevate your approach to infection control. Invest your CARES Act relief funds into meaningful improvements that can help you make your building safer for years to come.
Not sure where to begin?
Start your shopping below, or contact your Account Manager for assistance. Whatever your top priorities are, Direct Supply can help you enhance your approach to infection control with a wide range of solutions to help you in the fight against COVID-19.
Infection Control
---
Help protect staff and residents from exposure with diligent infection control protocols.
Visitation Spaces
---
Invite visitors back to your building, with carefully planned visitation practices.
Clinical Care
---
Essential equipment for caregiving.
Respiratory Care »
The products you need to support ailing residents while they recover
Vitals »
Save staff time and eliminate transcription errors with equipment that transmits vitals directly to your EMR via wireless bluetooth connections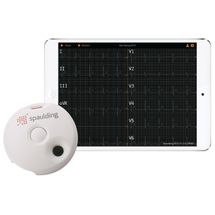 Cardiac Care »
Capture readings in-house and save your residents a trip to the clinic or hospital
Dining Services
---
Safe distancing is especially important at meal times; augment your traditional dining programs with new options.
Resident Engagement
---
Alleviate the strain of prolonged quarantine conditions with activities to keep residents entertained and engaged.
Separation Units
---
Deploying dedicated caregiving equipment to separate spaces where you can treat residents with active illness can reduce the risk of exposure / cross-contamination to well residents.
Resident Safety
---
Reduce risk of injury for residents made weak or frail by illness or prolonged inactivity.
Have questions or need help ordering?
Contact your Account Manager »
The materials, comments and other information offered here are intended to provide general information. Direct Supply is not endorsed by or affiliated with any funding agency, and does not guarantee reimbursement under these programs for any purchases made by you. Contact your purchasing team or your State Licensing Agency for further details regarding this program, including time periods during which eligible purchases must be made and supporting documentation that must be submitted.
All products and services are subject to Direct Supply's standard terms and conditions found at DirectSupply.com/Terms. This material is intended only for business purchasers; resale of these products to consumers is expressly prohibited. Other limits may apply and are subject to change. © 2020 Direct Supply, Inc. All rights reserved.