Bariatric Mobility Solutions To Improve Bariatric Care
Obesity is a progressive, life-threatening disease of excess fat storage. Caregiving for residents who require bariatric mobility solutions entails risks often related to safe handling and co-morbid conditions. From beds to wheelchairs and more, Direct Supply is proud to offer sturdy, reliable products that not only keep bariatric patients comfortable but also protect staff from the potential dangers related to repositioning overweight residents.
Discover bariatric mobility equipment to help caregivers in your community transport and mobilize bariatric patients.
Learn more about Bariatric Mobility
What qualifies as a Bariatric Patient?
Bariatric refers to the practice of health care related to the treatment of obesity and related conditions. Bariatric mobility products are designed to be used for obese or overweight seniors, usually whose body mass index (BMI) is over 30.
Residents may be obese for a number of reasons, including genetics, environmental factors, sedentary lifestyle and diet choices...and their numbers are steadily increasing. Residents with bariatric patient needs may require unique products for optimal bariatric care.
What are Bariatric Mobility products?
Bariatric mobility products and bariatric medical supplies help caregivers with mobilizing and transporting bariatric patients. Examples of these types of product solutions include bariatric beds and mattresses, bariatric wheelchairs and cushions, bariatric sheets, bariatric bedding and more that feature larger surface areas and greater support than traditional products.
Bariatric Mobility Equipment Solution Tips
Wheelchairs for Mobilizing Bariatric Patients
First, be sure to do the math on the wheelchair measurements for appropriate sizing. Some bariatric patients will benefit from a wider chair with a 450 lb. weight capacity versus a bariatric wheelchair with a 1000 lb. weight capacity.
Heavy-Duty wheelchairs are a great option to consider for residents that are under 450 lbs. and measure for width up to 24 inches.
How to measure for correct wheelchair sizing:
Make sure to subtract an inch or two from the seat depth measurement (coccyx to behind knees) to ensure there is no pressure from the upholstery pushing against the knees.
Add an inch to the hip to hip measurement for seat width so there is not pressure alongside the resident
Take into account how much height a wheelchair cushion will add to the overall seat to floor height (behind the knee to floor measurement). The chair should accommodate a good heel strike if the user propels with their feet.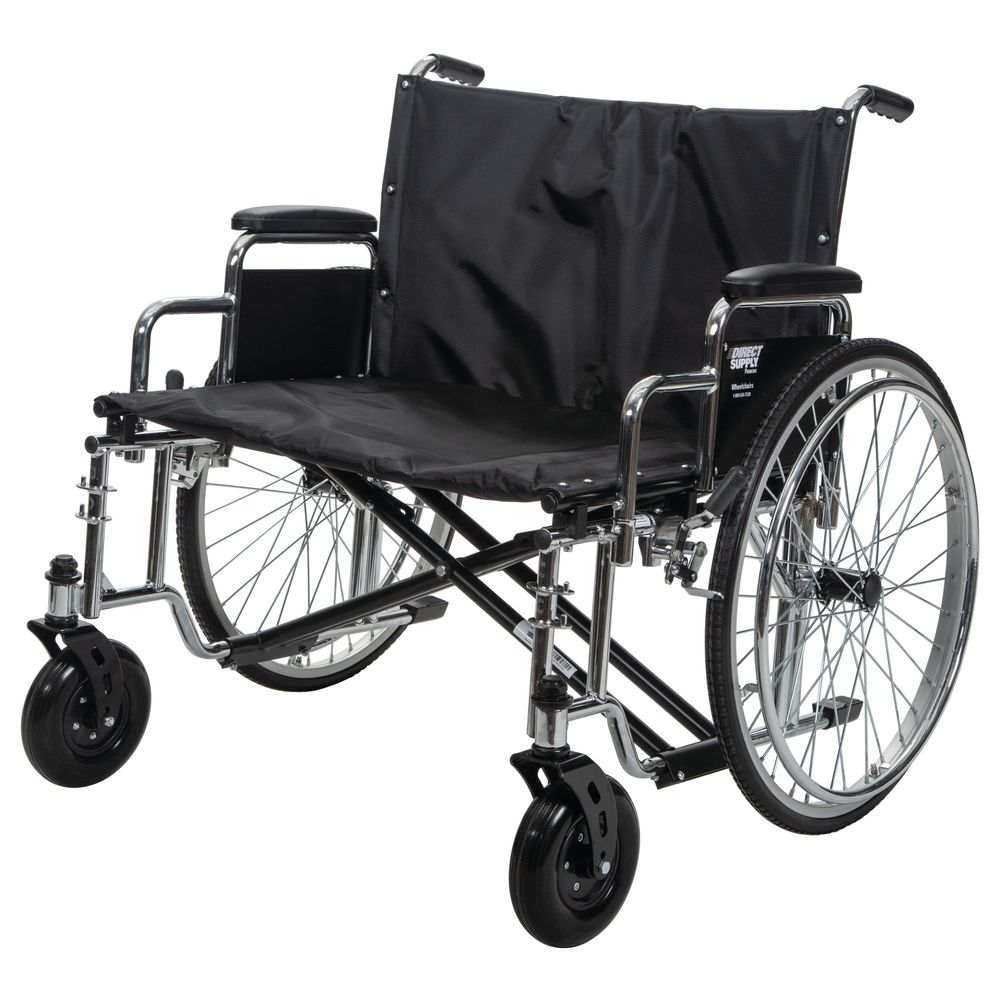 Cushions for Bariatric Care
Be sure to match the cushion size and weight capacity to the wheelchair it will be used with
Consider a cushion with more than one layer of foam for better immersion as well as support
Look for a cushion with a waterfall front edge to minimize pressure behind the knees
Cushions with a firmer front edge are better for transfers
A saddle contoured cushion can offer additional positioning for an individual with hip rotation or poor posture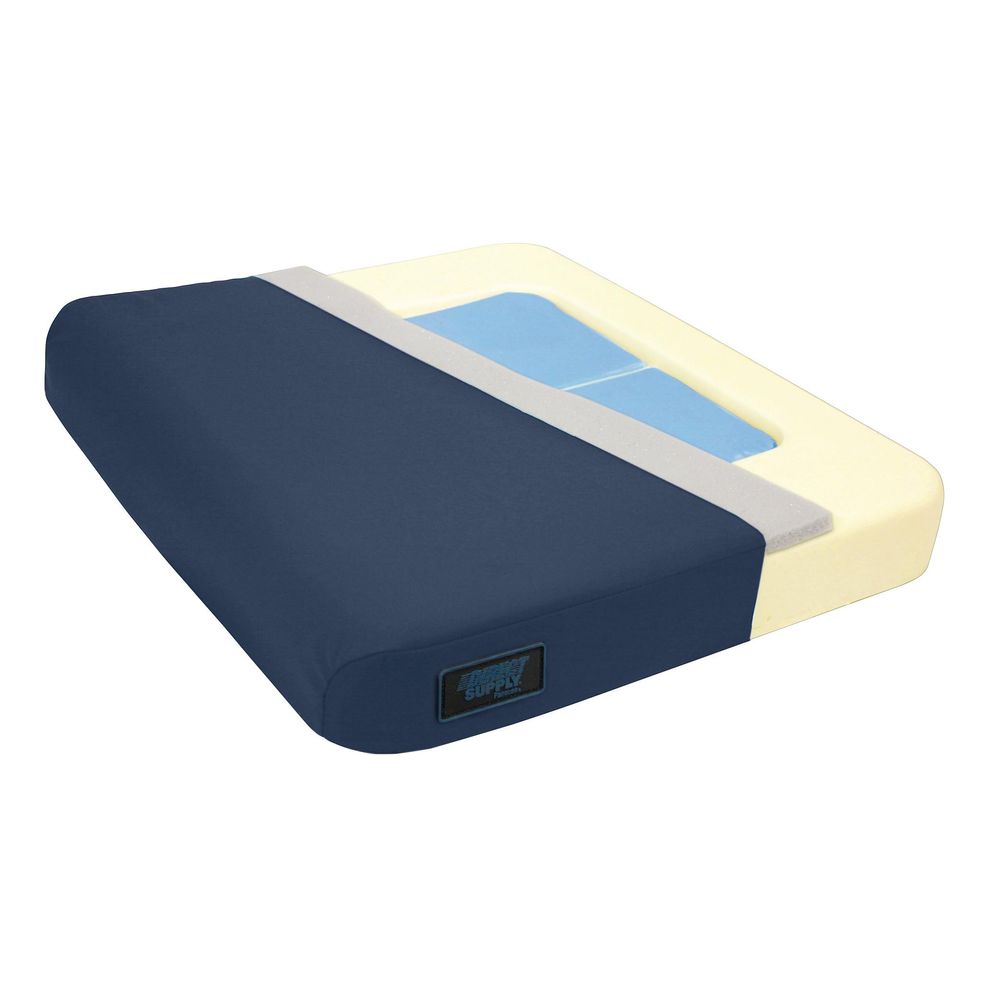 Bariatric Patient Air Mattresses
Is your resident always warm or a heavy sweater? If so, a true low air loss mattress may be best. These mattresses help to keep the surface both cool and dry to help prevent additional breakdown
Is your resident often cold and needs blankets to stay warm? A limited low air loss mattress may be desired.
A mattress with an auto-Firm setting and a static side perimeter will make transfers much easier.
Bariatric Lift Equipment
Using the right lifts will help the resident and staff stay safe.
Always check the weight capacity of any piece of lifting equipment prior to using.
For residents that are weight bearing, using a sit to stand lift may help them engage their muscles and stay active longer.
For resident who are no longer weight bearing a floor lift would be more appropriate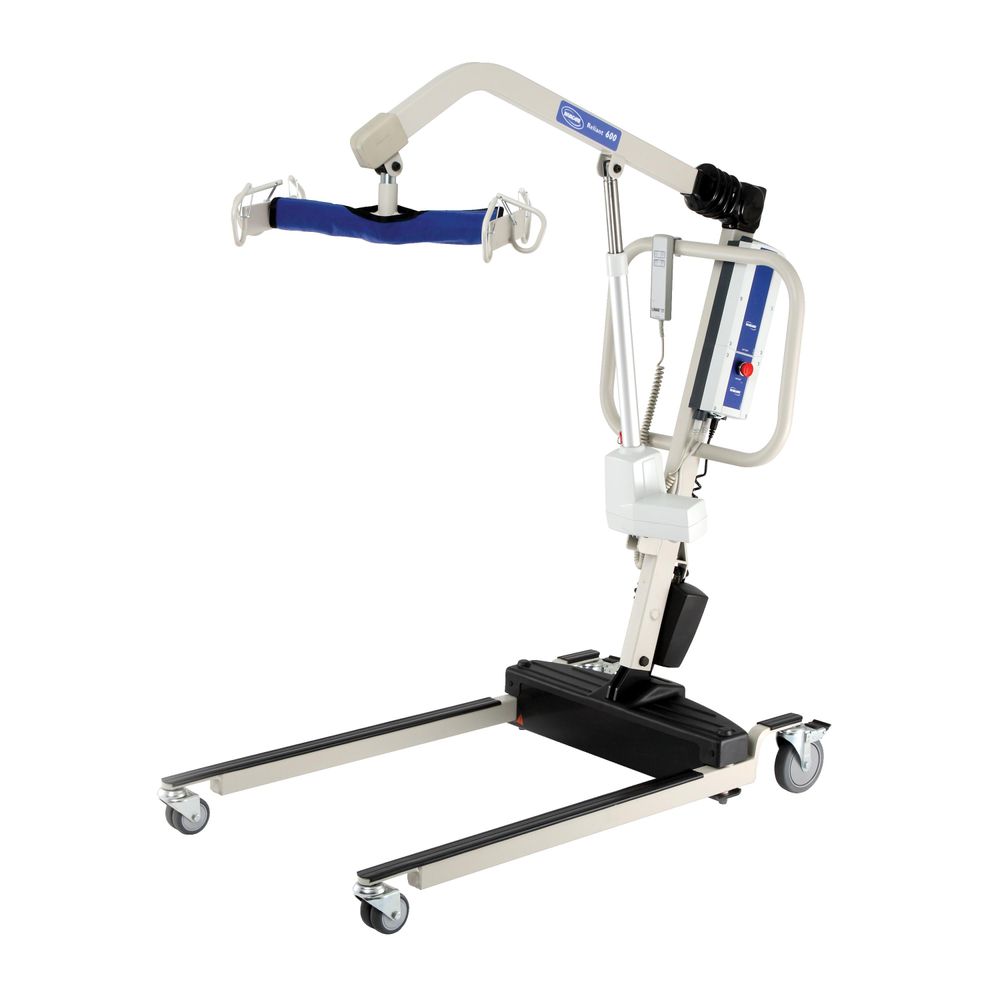 Why are Bariatric Mobility products so important for senior care residents?
Having the appropriate-sized bariatric equipment in place is important for keeping staff and bariatric patients safe, avoiding further injury and reducing the risk of further compounding ailments. Properly providing care for bariatric patients depends upon meeting their needs and ensuring they can also age and receive treatment with as much mobility and independence as possible, just like their peers in the community.
When an obese resident needs nursing care, their physical size can complicate even the most basic nursing interventions. An efficiently planned physical environment is critical. You will find it very useful to cluster residents and equipment. Use a floor plan of your facility to identify the location of your obese residents and bariatric equipment. A community without the proper plans and equipment will be severely limited in their ability to move, mobilize and care for bariatric patients.
How can you choose the right Bariatric Mobility products?
To choose the right bariatric mobility products for your patients, here are three steps to find bariatric equipment you need.
Define Bariatric Patients. First clarify what your community's definition of a bariatric patient is, which may include BMI and waist circumference.
Access Bariatric Care Mobility Needs. Assess the resident's mobility and their need for bariatric mobility products. In many cases, specialized bariatric mobility products may not be needed. If bariatric mobility products and solutions are needed, consider several product factors, such as strength and durability of materials as well as warranty.
Consider adjustability. With bariatric patients in particular, make sure the products are adjustable – especially beds – to help ensure proper breathing and safe transfer. And since bariatric mobility products are typically larger, make sure bariatric wheelchairs and bariatric beds, for example, can get through all hallways and entryways needed.
Direct Supply is proud to offer some of the best choices to help with bariatric mobility challenges in your community. If you still have questions about selecting the right bariatric mobility products, contact us or call your account manager at 1-866-300-4074.