Elderly Fall Prevention Interventions and Innovative Fall Prevention Equipment
The Impact of Resident Falls in Senior Living Communities
According to the CDC, nearly 25% of seniors report at least one fall per year1, resulting in almost 3 million emergency department visits2. Almost 1 million older adults require hospitalizations because of a fall, and more than 27,000 of these falls result in death1,2. As seniors age, co-morbidities such as high blood pressure increase the chance of falling.
The CDC estimates that medical expenses related to non-fatal falls is more than $50 billion a year, with Medicare and Medicaid covering most of these costs. It's estimated that $754 million is the cost of fatal falls for older adults. As the population of older adults grows, we can expect the number of falls and cost to treat them to soar.
Preventing falls doesn't have a one-size-fits-all solution. It requires individualized fall prevention strategies combining fall prevention technology and products, Senior Living design trends, and staff education. With all of these parts working together, you can develop an effective fall prevention program to help improve senior safety in your community. Discover the following elderly fall prevention devices to innovate fall safety for your seniors.
Learn more about Elderly Fall Prevention and Management products
What are Elderly Fall Prevention Devices and Equipment?
Elderly fall prevention and management products can help make Senior Living communities safer for residents. They are specifically designed to help prevent falls and reduce fall-related injuries.
Why are Elderly Fall Prevention and Management products so important for senior care residents?
Elderly fall prevention and management products will help create safer senior care environments yet still allow for resident independence. Falls are most likely to occur in a resident room or bathroom. Implementing elderly fall prevention interventions in these locations can help improve senior safety in your community. Incorporating fall prevention strategies and fall risk interventions can enhance your senior care environment.
Fall Risk Interventions: How to Help Prevent falls in Elderly with Fall Prevention Devices
The following products are a fall intervention list to help prevent falls in the elderly. Using these nursing interventions for fall risk can help your healthcare setting incorporate fall prevention strategies to better care environments and improve outcomes. Consider the following fall prevention equipment for elderly:
Using mattresses as fall interventions

A comfortable mattress can reduce tossing and turning during sleep, helping to prevent rolls from bed and serving as an intervention for falling out of bed
A firm perimeter on the mattress can act as a soft reminder of where the edge of the mattress is and a solution for elderly falling out of their beds.
A firm perimeter on a mattress provides a stable surface to transfer from and helps to keep the edge of the mattress from waterfalling which can lead to a seated resident sliding off.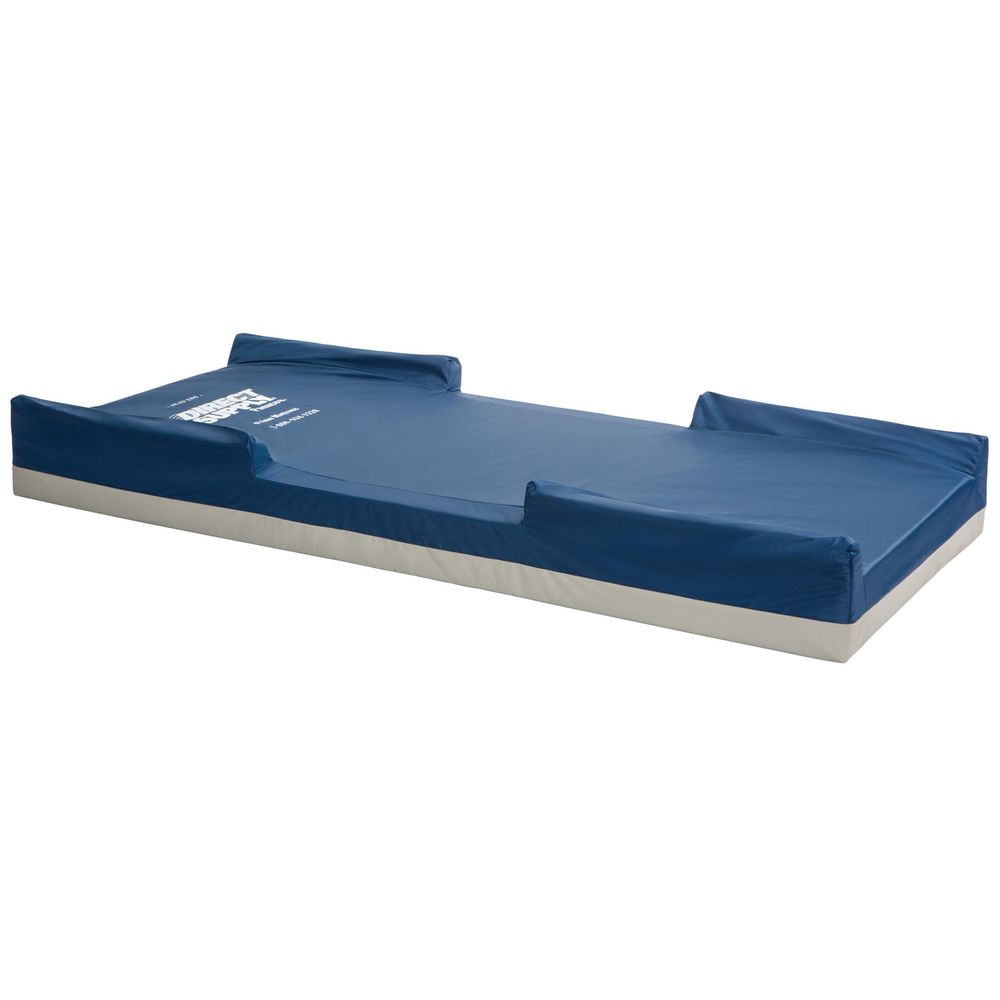 How beds can help: bed fall prevention

A standard width bed is 35"W. That's 4" more narrow than a Twin bed. A wider bed can help reduce roll out falls.
A low bed won't be able to stop a fall from happening but they can mitigate the injury sustained to the resident.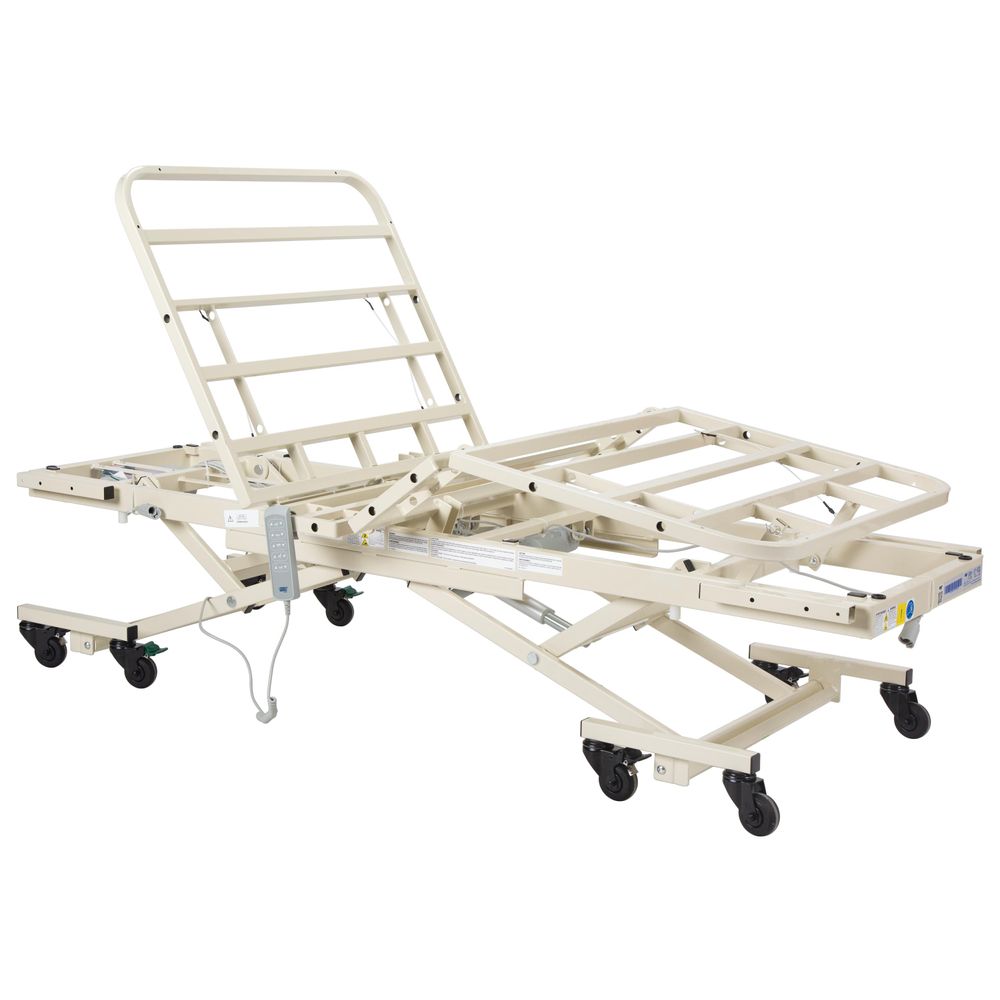 Accessories for fall protection in elderly

A bedside fall mat can help to soften a residents fall
An underbed light can ensure the resident can see the floor when exiting bed during the night
Providing an assist bar on the bed can help a resident with balance when exiting the bed and provides a great way for them to reposition themselves while laying down.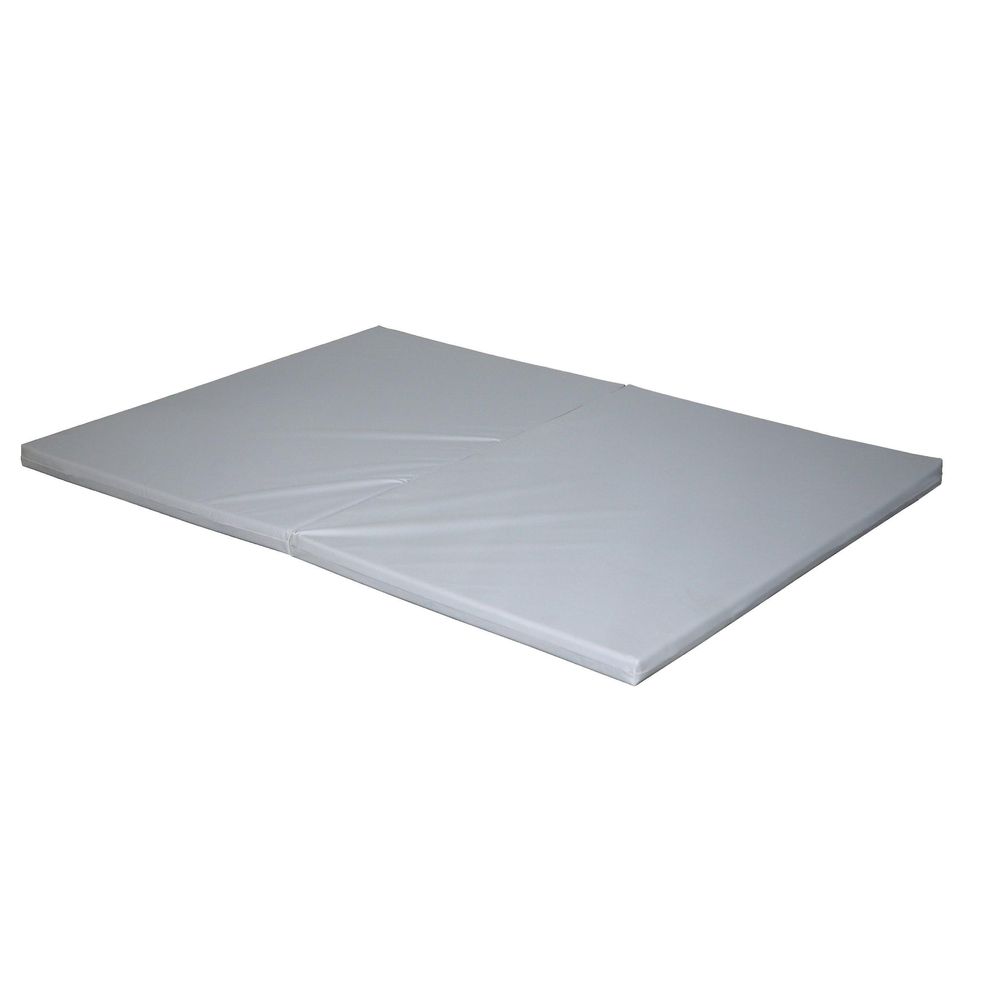 Fall Prevention Tips for Resident Rooms
If falls commonly occur in resident rooms in your community, consider the following fall risk interventions you can take with fall prevention equipment.
Bolstered mattresses and raised perimeters help ensure seniors don't fall out of bed.
The reduced height of low beds can help minimize possible injury if a senior falls from bed.
Wide beds help with elderly fall prevention by offering additional sleeping space for residents while moving around in bed.
Use the preprogrammed transfer height on select beds for additional safety and convenience.
Bed assist devices offer additional support to help increase balance during ingress and egress.
Wedge or anti-thrust contoured wheelchair cushions reduce potential sliding due to posterior pelvic tilt and other positioning issues. Using these cushions can help with fall prevention for seniors.
Floor lifts provide safer transfers by reducing fall risk for residents as well as minimizing injury risk for caregivers.
Fall Prevention Tips for Bathrooms
If fall safety for ederly is at risk in resident bathrooms, consider the following edlerly fall prevention devices to prevent falls in your community.
Toilet risers can aid in egress and ingress by reducing the distance between the resident and the seat.
Toilet safety frames offer additional support and stability on both sides of the toilet. Similarly, grab bars offer the same benefits and can be easily installed in showers, tubs, or near toilets.
Bath benches and shower chairs allow seniors to be seated comfortably during bathing.
Learn more about Elderly Fall Prevention Technology
SafelyYou
Amid COVID-19, there has been a 20% increase in falls3 for Memory Care residents. Now communities can take the guesswork out of unwitnessed falls with SafelyYou's result-driven AI fall technology.
Without SafelyYou:
Memory care residents fall 4X per year4,5
Up to 90% of falls are unwitnessed4
With SafelyYou:
Up to 40% fewer falls5
Up to an 80% reduction in fall-related ER visits4,6
How can you create the most effective fall prevention program?
Evaluation of each senior's situation and environment is key for effectively knowing how to help prevent falls in elderly patients. By observing resident body mechanics and behaviors, you can determine which elderly fall prevention products, technology and room design updates are most appropriate for each individualized care plan.
For additional information on selecting fall prevention and management products, contact your account manager today at 1-800-634-7328 or fill out this form.
Elderly Fall Prevention and Management Blogs
1 Bergen G, Stevens MR, Burns ER. Falls and Fall Injuries Among Adults Aged ≥65 Years — United States, 2014. MMWR Morb Mortal Wkly Rep 2016;65:993–998. DOI: http://dx.doi.org/10.15585/mmwr.mm6537a2
2 Centers for Disease Control and Prevention, National Center for Injury Prevention and Control. Web–based Injury Statistics Query and Reporting System (WISQARS) [online]. Accessed August 5, 2016.
3 20% increase based on comparison of two four-week periods, one before COVID-19 and one when COVID-19 distancing protocols were in effect. Data based on detected falls in 23 communities using the SafelyYou solution.
4 Aggregated data from facilities prior to and after implementing the SafelyYou solution during a 32 week period in 2019-2020. Individual and community results will vary based on a variety of factors.
5 Van Doorn C, Gruber-Baldini AL, Zimmerman S, et al; Epidemiology of Dementia in Nursing Homes Research Group. Dementia as a risk factor for falls and fall injuries among nursing home residents. J Am Geriatr Soc. 2003;51(9):1213-1218.
6 Xiong GL, Bayen E, Nickels S, et al. Real-time video detection of falls in dementia care facility and reduced emergency care. Am J Manag Care. 2019;25(7):314-315.